Mold Medics is your go-to mold testing specialists
Have you started to feel unwell in your home? Did your place of business recently experience water damage from a leaky roof or broken pipe? If you suspect that mold spores are polluting your indoor air quality and aggravating allergies or making you sick, professional mold testing your environment is the best option.
At Mold Medics, we're trained and certified by the American Council for Accredited Certification (ACAC) to educate our customers while performing high-caliber mold testing services. Our mold testing contractors will determine if mold levels are elevated and what types of mold are in the environment.
Professional mold testing processes
Looking for reliable and comprehensive mold testing services? Look no further than Mold Medics! Our team of mold testing specialists offers a comprehensive range of residential mold testing services to ensure that you and your family are living in a healthy and safe environment. Our services include:
A comprehensive in-home mold inspection visually examining potential problem areas to ensure that no mold goes undetected

Drawing measured air samples from in-home areas of concern while recording the data to ensure accuracy for interpretation

Drawing an environmental control sample from outside the home for comparison

We can also provide swab/tape-lift sampling upon request to help better identify the types of mold potentially in your home

Packaging the air samples, photos and a chain of custody form to be sent for analysis by an independent laboratory

Interpreting laboratory results and explaining what actions, if any, should be taken for mold remediation, without using scare tactics
After we perform our mold inspection service, and get the test results back, our mold testing specialists will lay out the facts and offer reliable solutions that fit your needs. We've completed countless jobs, so we feel confident that we will be able to meet your expectations and more. Our mold remediation specialists are happy to discuss your options, explain the remediation process, and help you find a solution that meets your specified budget.
When are mold inspection services necessary?
If you can see the signs of a mold or moisture problem, then save yourself some extra money and go straight to addressing it! Residential mold testing is not always necessary when you're already aware of an issue. Remediate the mold that's present, get rid of excess water – and prevent costs from escalating further.
But mold doesn't always show obvious signs like discoloration of walls and musty odors. Especially if it's tucked under your floorboards, or eating away at the insulation behind layers of drywall.  When issues aren't immediately obvious, mold testing services can help pinpoint the source of any potential mold growth and the scope of the issue. It also will identify what molds are present and if it's impacting the air quality of other rooms.
Commercial Mold Testing Done Right
If you have a business or commercial property, mold growth isn't just an inconvenience — it's unacceptable. Fortunately, our commercial mold testing services will ensure that the issue is diagnosed and fixed as quickly as possible. Our mold testing specialists will go above and beyond to make sure that mold no longer gets in the way of your day-to-day business.
Potential health risks of mold
Typically, mold spores do not pose any threats when inhaled in small amounts. However, if you're exposed to large amounts of mold spores, given long enough it can lead to mold-related allergies or illnesses. Even then only certain types of molds such as penicillium, aspergillus, cladosporium and alternaria can cause allergies (according to the Asthma and Allergy Foundation of America), but symptoms vary from person to person. For instance, someone may experience symptoms year-round while others have flare-ups. 
Mold is an irritant as well as an allergen. That means mold spores in the air can cause irritation or inflammation even if you aren't allergic to them. This can occur in your eyes, nose, sinuses, and lungs. To help you manage your mold asthma and allergies, it is important to reduce your exposure to mold. That's why it's important to have residential mold testing services done when after a major water intrusion event, or in a case where you expect you're experiencing mold-related issues.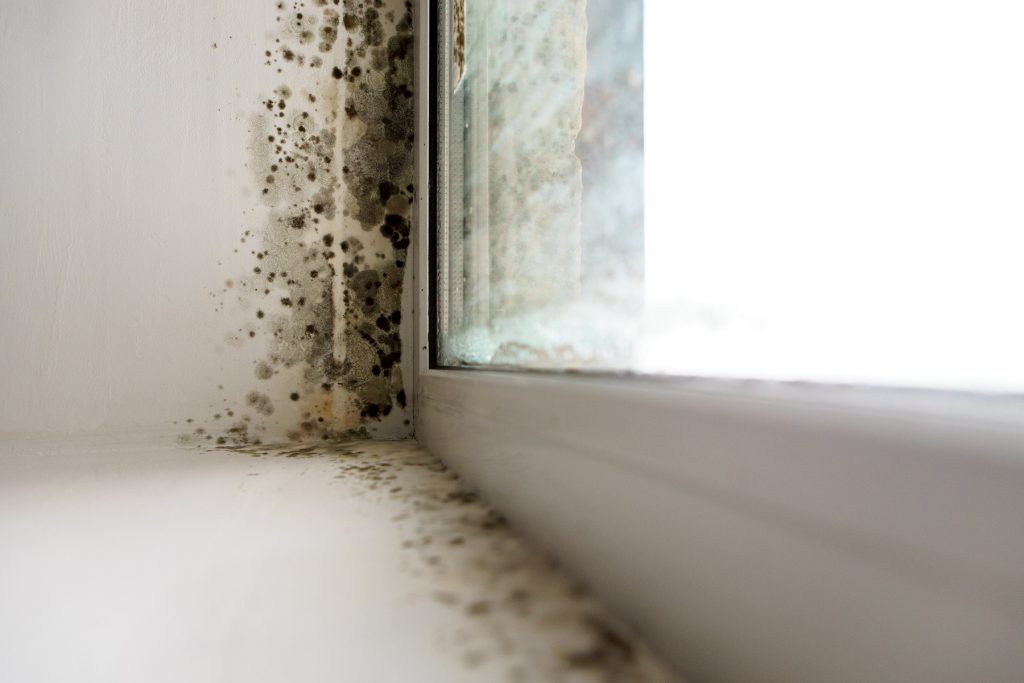 Importance of mold inspection services when buying or selling a home
Our homes are the most significant investment we are likely to make in our lifetime, with the United States median home price at $428,700 as of 2022 (according to Federal Reserve Economic Data). Mold growth threatens to reduce the value of your home when selling, and can lead to unexpected costs after buying.
The story of a recent homeowner discovering mold in her newly purchased home is unfortunately all too common. In this case where a home flipper painted over the mold instead of treating it properly. Which ultimately resulted in the homeowner having to pay out of pocket for mold remediation. By investing in professional mold testing before purchasing a home, you can avoid unexpected costs and ensure that your investment is sound. Don't let hidden mold issues affect your financial well-being or your family's health. Get peace of mind and protect your investment by scheduling our mold testing services today!
I was concerned that I had a mold problem in my basement, so I contacted Mold Medics to come check it out. They scheduled me for the very next day. The tech came on time and was very professional and very helpful, and helped me realize that I in fact did NOT have a mold issue! Overall this was a very efficient, high-quality experience.
Thaddeus came by yesterday for a free property assessment. I was amazed at how much value he provided for us and how non "sales-y" he was. He walked all over our property explaining potential issues and testing moisture levels in the walls. He even climbed into our attic to inspect a trouble spot that I procrastinated on checking out for months! Most of all, I appreciated that Thaddeus was honest about us not needing mold remediation, and that he shared several tips for how to improve our indoor air quality regardless. If we ever need duct cleaning or if I think a more intense level of treatment is needed, I'll be calling them.
"My step mother lives in North Hills Pittsburgh in an apartment complex and had a real issue with water intrusion that caused mold on the wall, baseboard and carpet in one of her bedrooms. So bad, there were mushrooms growing on the exterior and interior walls! I wasn't sure whether it was dangerous black mold or not, so I Googled mold removal companies to see if I could quickly get an expert to determine the severity of the situation. Of the 3 companies I called, only Mold Medics said they would do a free inspection and estimate. I am more than happy to recommend Mold Medics to anyone in a situation where remediation is required!!!"
I bought a home which had recently been remodeled and several months later started suffering from some breathing issues, etc. These have stumped my doctors, and one suggested looking within the home where I spend most of my time. So, I had the ducts cleaned, carpets shampooed, etc. I could not see or smell any indications of mold, so, I called Mold Medics to come in and perform some tests. If anything for some peace of mind to reassure me the problems lie elsewhere. They were honest, on-time and very professional. Explained the process, and so much more.
"I had my home tested for mold since I've been ill for many years w/ Lyme disease which triggered my immune system and some other genetic factors that make me susceptible/sensitive to mold and illness. I hired Mold Medics to remediate in three areas of my home. Justin and Adama were the technicians that came to my home to perform the work, and WOW did they do an incredible job! Not only were they courteous and professional, they were extremely hard working and did a very thorough job. I am very pleased with Mold Medics and will hire them for all of my future Mold related services needed!!"
Checkout Our
Awesome
Ratings
Total Reviews and Counting
Get Help From The Mold Medics!
Get Help From The Mold Medics!