Air Duct Cleaning Services in Pittsburgh, PA
Like most homeowners, you might think that your HVAC system is working correctly as long as the air comes out at the right temperature. Unfortunately, harmful contaminants can build up in your ductwork over time — putting you and your family at risk. Fortunately, cleaning your ducts and keeping them well-maintained can have excellent benefits for your home's indoor air quality.
Read More

At Mold Medics, we're proud to offer air duct cleaning services in Pittsburgh, PA, and the surrounding areas. Our team is thoroughly trained, which means you can count on us to get the job done right.

Our air duct cleaning contractors are happy to serve residents from the following PA areas:

Pittsburgh
Beaver County
Mercer County
Lawrence County
Absolutely EXCELLENT service! Very POLITE & KNOWLEDGEABLE TEAM. Erin is super sweet, and extremely helpful in scheduling your appointment. Definitely knows her "stuff"! Milo & Sean were so very thorough, efficient and did an amazing job in cleaning our ducts and vents - including the furnace. Clean up was great! DEFINITELY would recommend this service and would not hesitate to use them again. Thank you so much!
Great experience! We were able to schedule quickly, communication was very thorough and prompt, the team (Milo and TJ) were on time and worked efficiently to complete the project. They showed us photos of the ducts before and after. I was very happy with the service Mold Medics provided.
Thaddeus from the start made me feel confident in choosing Mold Medics for my air duct cleaning. He constantly checked in with me and also answered any question I had via text or phone call. Very professional! Highly recommended!
This company went over and above any expectations. The technicians that came to the house and did the duct cleaning and dryer vent cleaning were the model of what one could expect of a five star top notch experience. Milo and TJ left no stone unturned in the explanation of services and professional service. I really can't say enough good things about these two gentlemen from introduction to finish.
TJ did a fantastic job cleaning the HVAC ductwork. He was very personable and took great pride in doing the work. TJ gladly explained the process and answered all of the questions I had. I would definitely recommend Mold Medics for HVAC duct cleaning, as well as their mold inspection service, which Thaddeus had previously performed for me. Superbly detailed work and friendly service make Mold Medics a stellar company. Thank you TJ and Thaddeus!
Dryer Vent Cleaning Experts in Pittsburgh, PA
Are your clothes taking an extremely long time to dry? A clogged dryer vent could be to blame. In fact, the lint and debris in your dryer vent could be costing you money! Clogged-up dryer vents can lead to increased wear on clothes, wasted energy consumption, longer dryer times, and an increased risk of a dryer fire. Dryer fires are so common that a June 2020 study by the National Fire Protection Association (NFPA) found they contribute to 4% of all household fires! To help prevent this, the NFPA recommends in their Dryer Safety Tips to get your dryer vent serviced once a year.
When it comes to assisting homeowners in Pittsburgh, PA, air duct cleaning services aren't our only specialty. We offer a range of solutions, including dryer vent cleanings, to ensure that your entire home is efficient and hassle-free. Keep your home's risk of fires to a minimum with our dryer vent cleaning services.
Residential Air Duct Cleaning for Pittsburgh, PA, Residents
Our air duct cleaning services in Pittsburgh, PA, can have many benefits for homeowners throughout the area. Did you know dirty air ducts can lead to higher energy costs? The dirt and debris building up inside of your ductwork make it difficult for your HVAC system to work properly. As a result, dirty ducts can actually shorten the lifespan of your air conditioner and heater.
At Mold Medics, we recommend scheduling residential air duct cleaning services on a regular basis if you have pets in your home or residents with asthma or allergies. Your ductwork can collect a wide range of airborne contaminants — such as dust, pollen, and pet dander — that negatively affect indoor air quality. We offer duct cleaning services that can reduce microbial growth and increase efficiency by as much as 40%!
Your Reputable Air Duct Cleaning Contractors
Not all air duct cleaning services are created equal. Fortunately, the experts at Mold Medics are professionally trained and meet industry standards. Our main goal is to provide you with a higher level of service so that your home has the chance to breathe.
Don't settle for just any air duct cleaning services in Pittsburgh, PA. Instead, turn to a company that will put your comfort and satisfaction first. There's a reason why we're a trusted and reputable source among our local communities.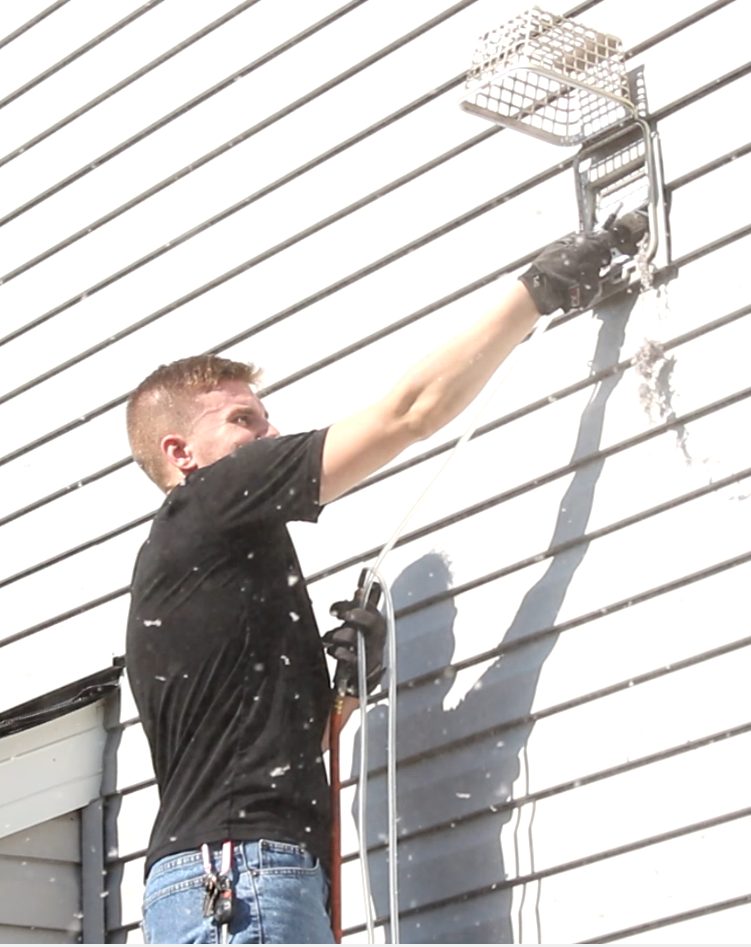 Speak to a Professional About Our Air Duct Cleaning Services!
Are dirty or clogged ducts causing problems for your HVAC system or indoor air quality? Our experts will go the extra mile to provide you with cleaning services that you can trust. If you live in Pittsburgh, PA, air duct cleaning services are only the beginning of what we can offer. Our technicians also provide:
Whether you've been in your home for decades or just finished construction, our duct cleaning services are a valuable investment. Contact us today to schedule a service with our experts and see what we can do for you! You can also use our free self-quote tool to get an estimate for your air duct cleaning services. We proudly service the following communities in PA:
Pittsburgh
Beaver County
Mercer County
Lawrence County
Checkout Our
Awesome
Ratings
Total Reviews and Counting
Get Help From The Mold Medics!
Get Help From The Mold Medics!