Dryer Vent Cleaning Services
Neglecting to clean your dryer vents can cause
more issues
than just extra-long dry times and higher utility bills
Dryers are a convenient and time-saving appliance, but it can be frustrating when your clothes come out wrinkles or damp. Over time lint and debris accumulate in your dryer vents which can lead to clogs. A clogged up air passage will lead to increased wear on clothes, wasted energy consumption, and increased risk of fire damage. To help prevent this, it's recommended by the National Fire Protection Association (NFPA) to get your dryer vent serviced once a year.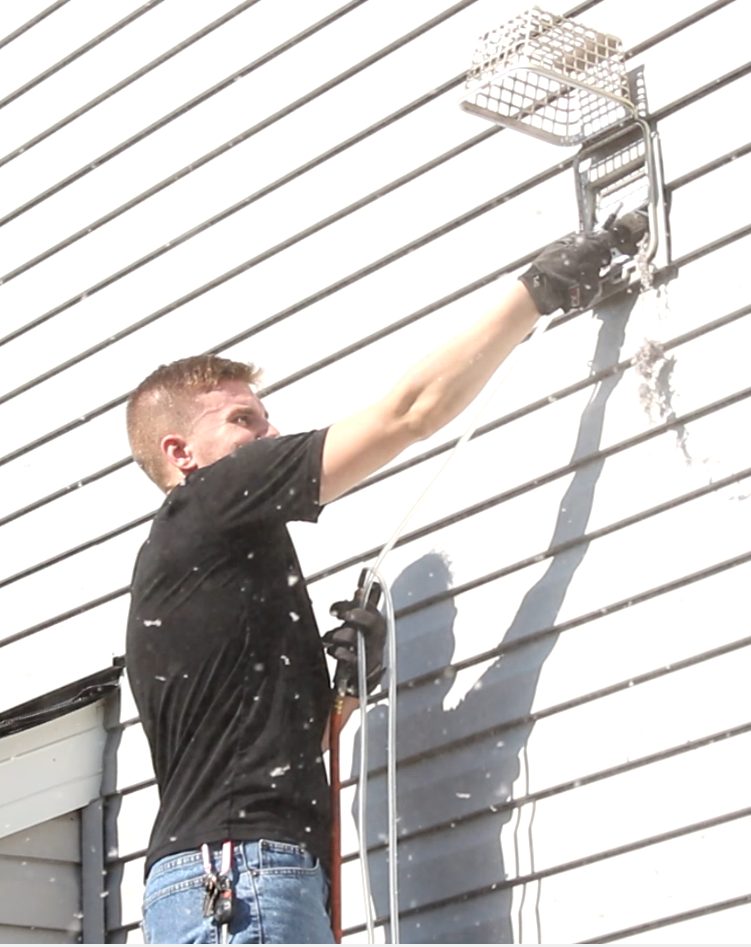 Save Time & Increase Your Dryers Efficiency
As your dryer vent becomes clogged drying time gradually increases, and it'll start taking extra time to fully dry your clothes. You can also bet that you're spending extra on utilities due to that extended drying time! Extended drying cycles also mean your clothes will be subjected to more wear and weathering. The best way to help prevent this is by having your dryer vents serviced regularly with our professional team!
Prevent Possible Dryer Fires
People often ignore or don't recognize the signs of a clogged dryer vent, and this seemingly small oversight can have disastrous results. The best way to help prevent them is by having your dryer vents serviced regularly with our professional team!
According to NFPA's Home Dryer Fires Research Document for 2020, 4% of all household fires can be attributed to dryer fires. That's an estimated average of 13,820 homes a year and over $230 million in direct property damage a year!
How many of those household dryer fires were caused by a failure to clean dryer vents? One-third; about 32%! With the main ignition sources being built-up lint, dust, or fiber. That's an estimated average of 4,470 homes a year and $44 million in direct property damage.
To learn more about dryer fires, please watch some of our video blogs on the topic! The Danger of Dryer Fires & Unmaintained Dryer Vents, we talk to a victim of a dryer fire to learn more about the experience. Also, check out our informative video interview with Fire Protection Engineer Lee McCarthy on the causes of dryer fires and the best ways to prevent them.
We had a wonderful experience with Mold Medics. One person came out and he was extremely professional and thorough. His attention to detail was well appreciated. He cleaned our HVAC ducts and our dryer vent which from the looks of it were never cleaned. I highly recommend this company.
Milo did a great job on my dryer vent. Service was very professional and the job was done in a timely manner from when I called in.
The Mold Medics team did an awesome job! We could instantly tell a difference when they left! I will continue to use Mold Medics for annual vent cleaning and anything mold related! Mike and his team really took care of us!
Milo came recently and cleaned our HVAC and dryer vents - very professional and responsive. We had some questions about the chemicals used to sterilize the vents as we have a newborn and Erin sent us a full fact sheet to show our pediatrician to make sure. They did a thorough job and were flexible around the baby's schedule!
TJ was polite and punctual. He did a wonderful job cleaning the my vents and ductwork. I would highly recommend. Also, I had called several other places to get a quote for the job. This company was the only one to give me a rough estimate over the phone without charging me for a consultation, which was a big plus for me. They were also quick to call me back. I am very pleased with this company.
Checkout Our
Awesome
Ratings
Total Reviews and Counting
Get Help From The Mold Medics!
Get Help From The Mold Medics!